Must See in Chiang Mai
Elephant Jungle Sanctuary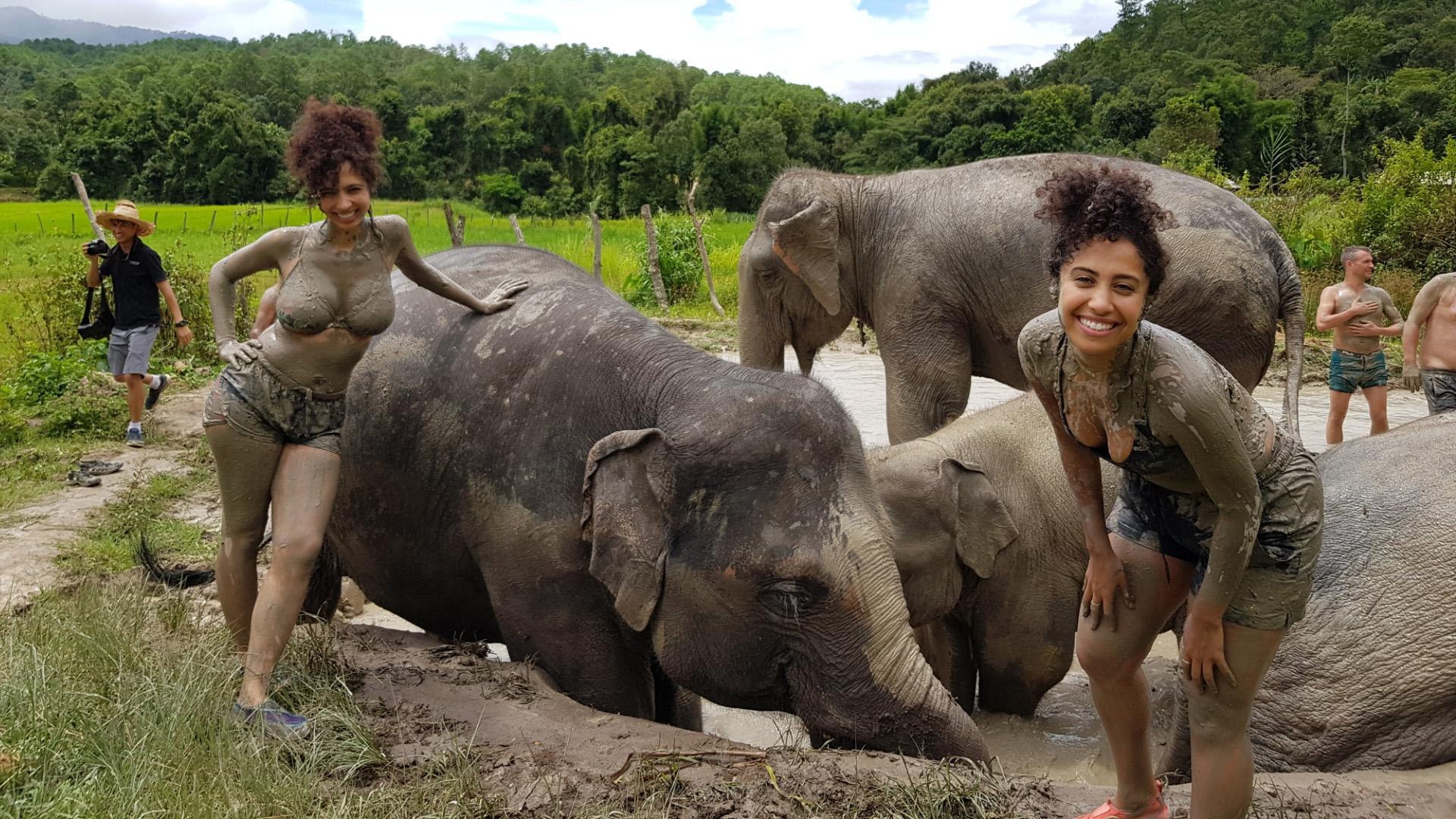 This is a true eco-tourism and it is an ethical and sustainable project. This is the place where elephants can live freely without performing any tasks and staff takes care of elephant welfare providing freedom and happiness to formerly mistreated elephants. This is the way to raise awareness and educate people from around the world about elephant care and get to know them to Asian elephant. We contribute to a positive change to the world where elephants are not being ridden, overworked and abused, but rather treated with care, love and respect. This project provides many Karen tribe people with employment, education and financial support.
Cruising along the Ping River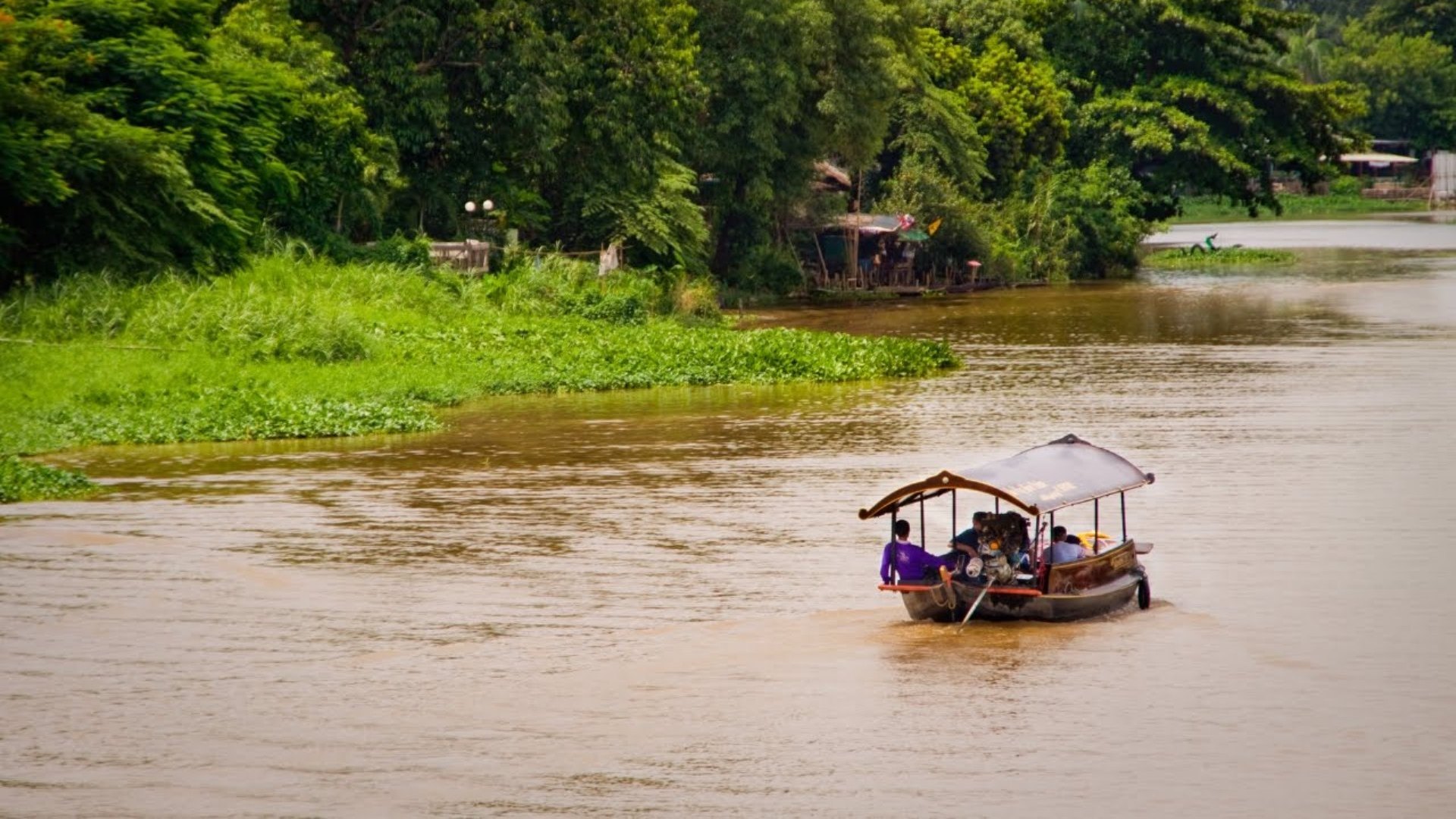 Maenam Ping is the main river in Chiang Mai. Tourist can witness the atmosphere of Chiang Mai, as well as the local lifestyle on both sides of the Ping River which take approximately 2 hours.
Bamboo rafting along the Mae Taeng River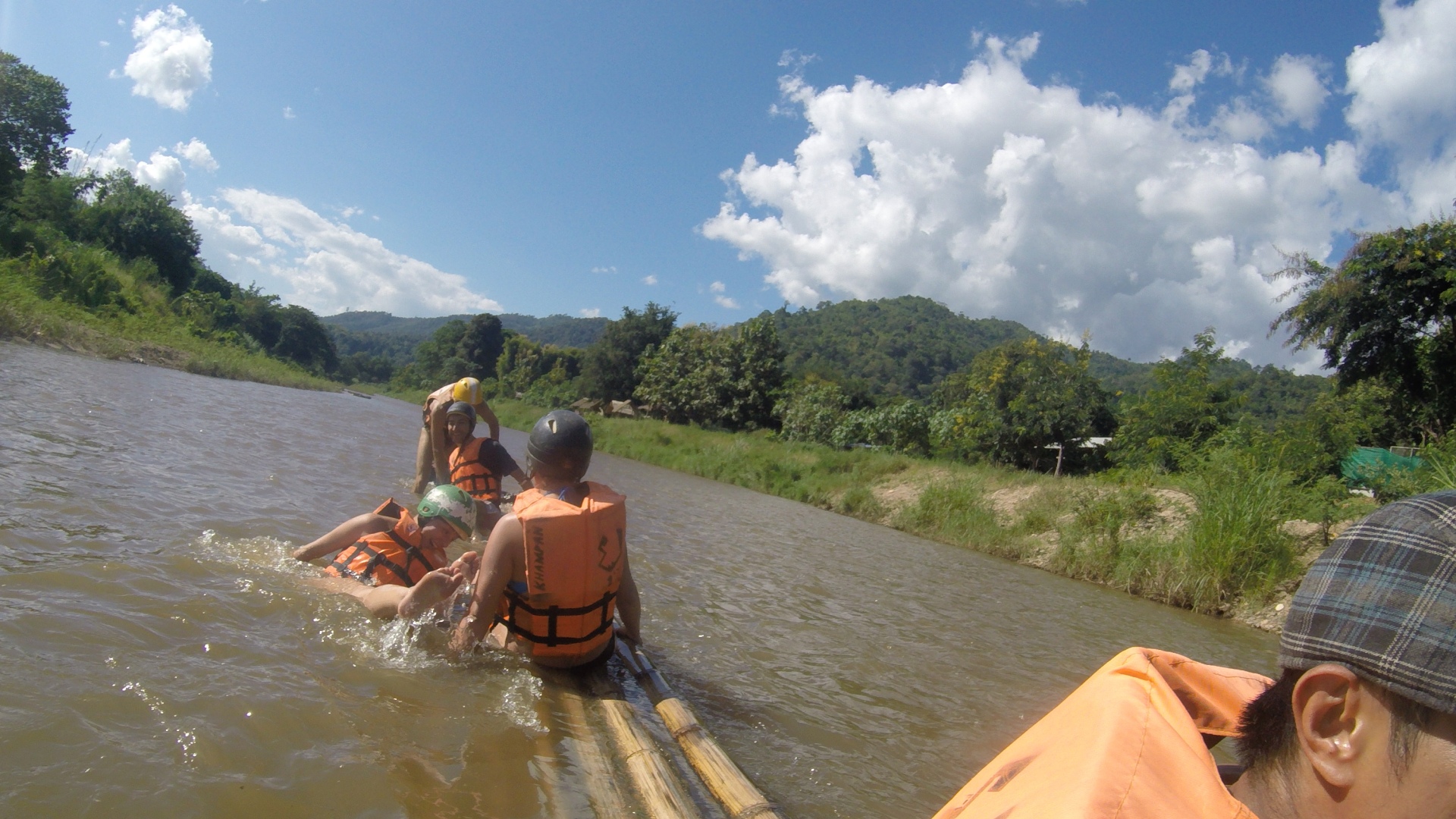 Very popular because the river zigzags along the valleys. The river tide is not too rough and the surroundings on both sides are very admirable. The journey starts from Pong Dueat by trekking and spending a night at Ban Pa Khaolam, a Karen village. Then, rafting along the Mae Taeng River to Ban Sop Kai for approximately 3-4 hours. The most suitable period for rafting along the river is from the end of the rainy season to winter.
Trekking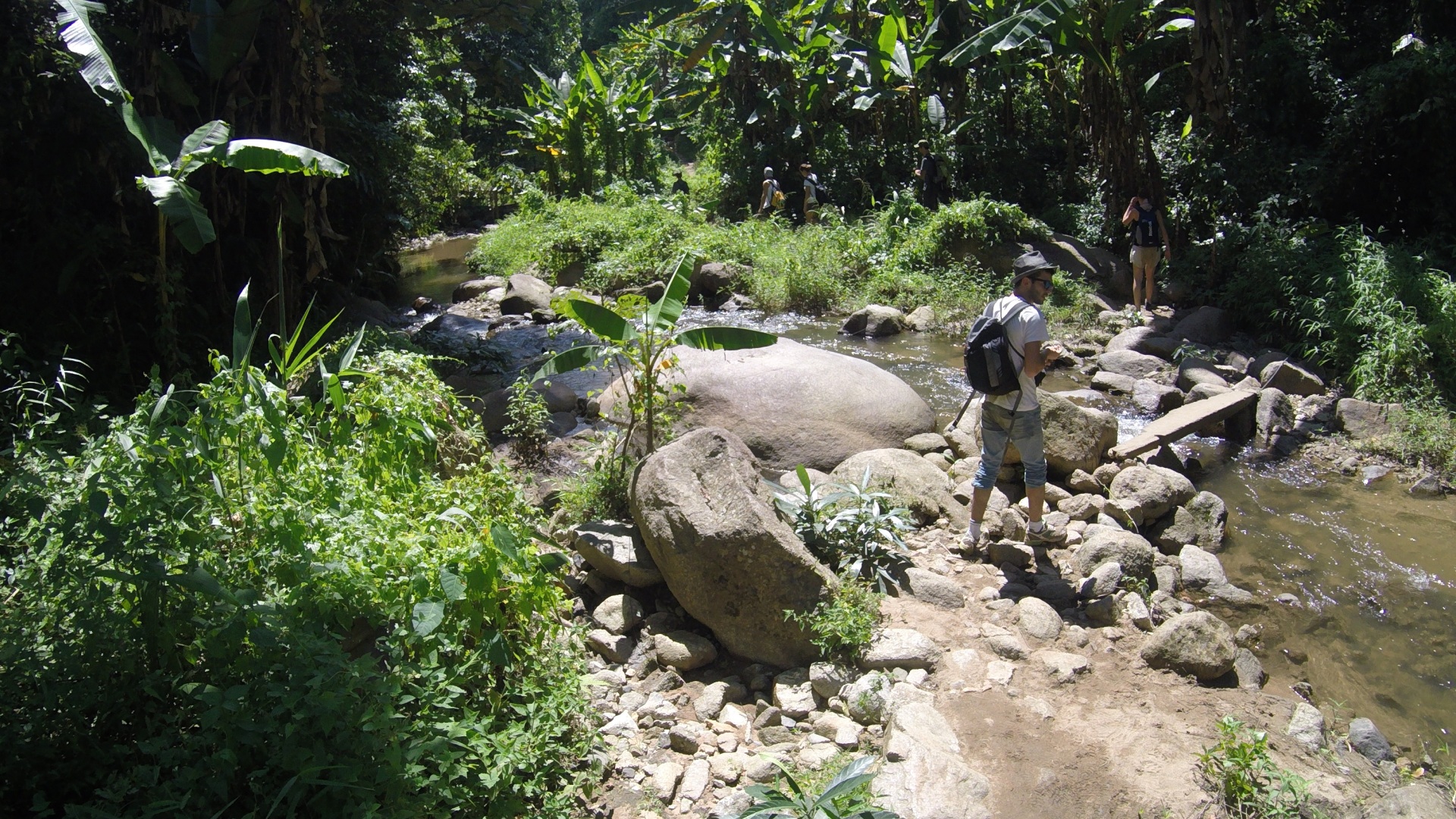 Chiang Mai is a center for treks into the mountainous areas which are home to hilltribes. The verdant hills and forests provide the natural setting as well as for watching birds and wildlife. The most popular trails are in Kiu Mae Pan, Ang Ka Luang, Doi Inthanon National Park, Huai Nam Dang National Park and Doi Luang Chiang Dao Wildlife Conservation.
Artificial Rock Climbing
It can be practiced at the Peak Rock Climbing Plaza, situated on Chang Khlan Road, next to the Siam Commercial Bank, Tha Phae Branch. Take a course in rock climbing on the best rock wall in Thailand, with a height of 15 metres and 8 metres wide which imported from France and meets world standards, under the care of expert instructor.
Chiang Mai Night Safari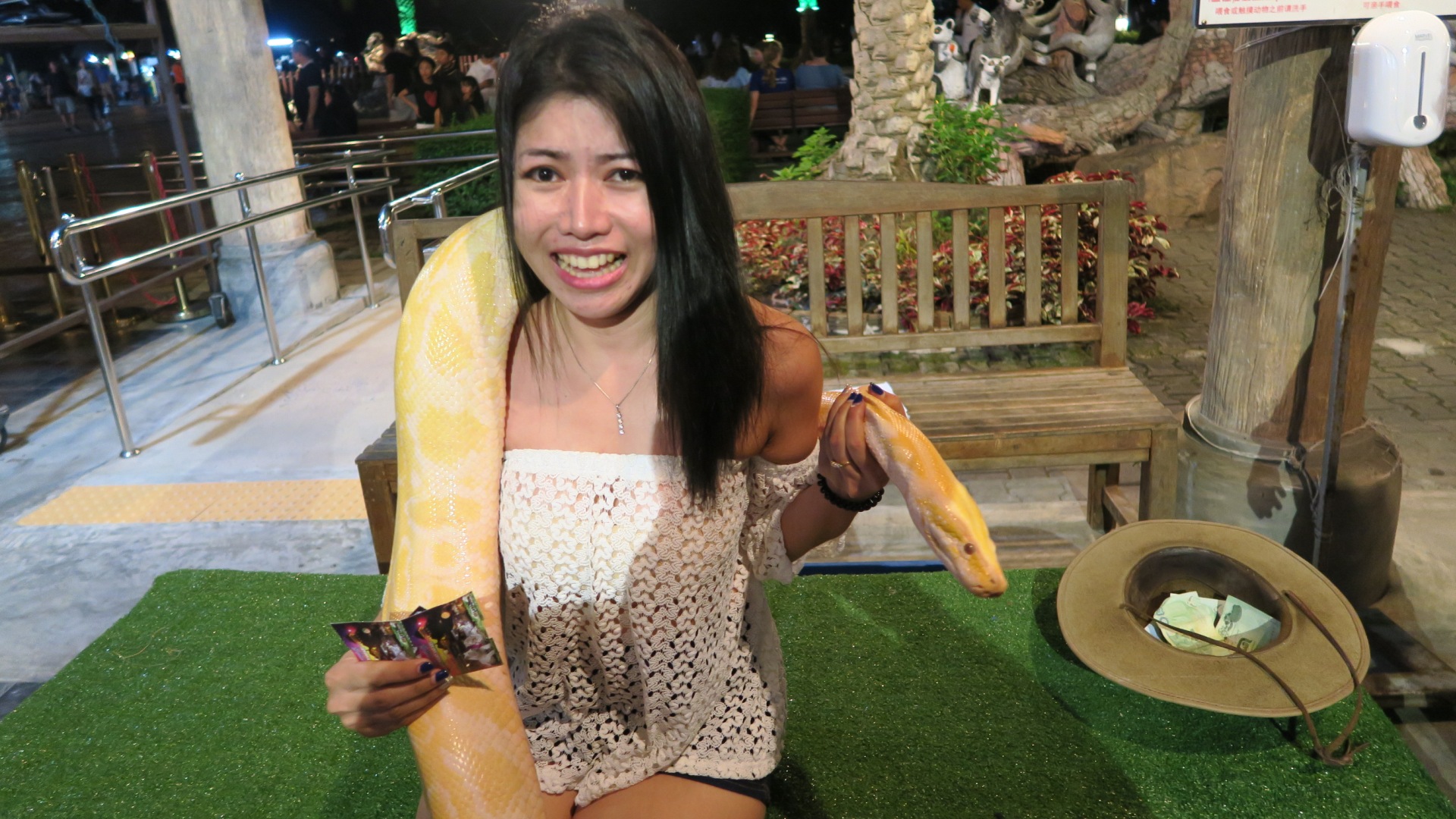 Experience many animals first hand from the safety of an open-sided tram, let your young ones enjoy at Children World amusement park. Let go yourself and enjoy in a 1-hour drive around the park and encounter over 130 species, like zebras, kangaroos, white tigers, lions and giraffes.
Shows you can participate in
Tiger Show

6:00 PM to 07:30 PM, Monday to Thursday and Sunday; 06:00 PM to 07:30 PM and 08:30 PM, Friday and Saturday

Creatures of the Night Show

06:00 PM, 07:00 PM, 8:00 PM and 9:00 PM daily

Night Parade

6:00 PM to 06:15 PM

Time of the Night Show

6:30 PM and 08:50 PM

Night Safari in English

5 available from 06:50 PM to 10:00 PM

Horseman Show

07:15 PM to 07:25 PM
Bucket List of things to do in Chiang Mai
Take a Thai Cooking Class

Whether you like Pad Thai or Tom Yum it is worth taking a look how to make some of the most popular dishes. You will find a variety of cooking schools.

Tuk Tuk Ride

Definitely do not miss classic Thailand transportation called Tuk Tuk, which is 3 wheeled motorized vehicle. Yes, this is not exclusive to Chiang Mai, but you definitely must try. Not to experience Tuk Tuk in Thailand is same like coming to Venice and don't take ride in gondola. Prices are around 60-100 baht, but negotiate price before actually hopping on.

Chat with a Monk

Really?!? Yes, it is possible, few of the temples in Chaing Mai offer this unique experience. They call it a "Monk Chat" where visitors can speak to the monks about almost anything. This is one of a kind opportunity to expolore their lifestyle and beliefs first hand.

Insect snack

OK, this is not really type of a food that locals eat, but hey you live only once. At Sunday Night Market you will find few vendors that dedicated their business to sell edible insects and bugs. Really, you can find all varieties here from crickets and cicada to mealworms and many others.

Experience a Thai Boxing Match

It features as a national sport and it is considered to be one of the hardest martial arts. This is one of the most popular things to do in Chiang Mai. As you find yourself walking at night in city center you will encounter many people handing out fliers and yelling "Thai boxing…" Typical prices go from 400-600 baht. Most famous stadiums are Kawila Boxing Stadium and Thapae Boxing Stadium.

Have Thai Tea

This iced tea is Thailand national drink. Basically this is strongly brewed and sweetened Ceylon tea topped with condensed milk. You can find Thai tea literally at any corner.

Indulge in Mango Sticky Rice

Wow... One of the best desserts in Thailand It is special kind of locally grown sticky rice topped with sweet coconut milk and 1 whole mango fruit. The taste is easily to describe…wow wow wow. I personally met some foreigners that had 3 meals in a row the first moment they were introduced to this great dessert.

Get a Thai massage

Don't even think of leaving Thailand without experiencing a traditional Thai massage. For the brave ones ask the original. Prices differentiate but you can get a decent massage for about 200 – 300 baht.

Try Khao Soi

This is a traditional Thai coconut soup made with a red curry, lot of coconut milk and fried noodles. This dish is rather regional and belongs to northern Thai cuisine.

Bath an Elephant

Go and visit elephant sanctuary which is rescue and rehabilitation center and educate yourself about these wonderful creatures plus you'll get the chance to bathe and feed them.

Visit a Pure White Temple

One word can describe this temple wow wow wow…ok I know it's 3 words, but I cannot describe any way different. This temple looks like from the kid's fairytale. You will ask yourself when looking at this photo, is it really like that…. yes, it is and even better. It will take you around 2 - 2.30h of drive to Chiang Rai, but this is the only one in the world. Basically, this is unconventional Buddhist Temple which symbolizes purity. Indulge yourself and show your kids and grandkids that ones you were in Cindarella land.

Visit Amazing Umbrella Factory

8 km southeast of Chiang Mai you can visit this great Thai umbrella factor at Bo Sang handicraft Centre. Local workers making every part of umbrella. Even the paper is being created on a spot.

Wat Chedi Luang

This is very impressive Buddhist temple found inside of the Chiang Mai city walls. It is big and unique featuring 2 dragons at doorsteps. Definitely worth seeing it...

Try Red Taxi

These are shared taxi trucks which can be found only in Chiang Mai region. There are whole bunch of them driving throughout the city, they have no schedule or planned routes. Just wave your hand, tell them where you'd like to go and since majority does not speak English they will nod their head to hop on or shake it to say they cannot go there. The regular price is 20 baht, don't ask them how much because then they will be positive you are a tourist…in that case the fare is around double. Golden rule: DO NOT ASK. This is the cheapest transportation in Chiang Mai.

Visit a Giant Tree Café

A giant tree house that serves coffee with an amazing jungle view? A rope bridge to cross to get there? Reservation needed just to get your cup of coffee? Yes, hard to believe but it's true. This is unique place that you definitely should not miss. One of a kind experience.